Facility
A garden where you can feel the four seasons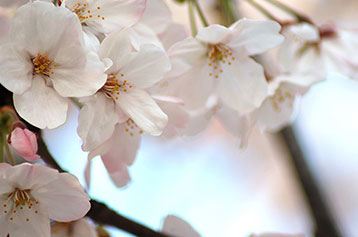 You can enjoy the seasonal scenery in the courtyard that leads to the family baths. In spring, cherry blossoms (photographs) and other colorful flowers bloom. In summer, the lush greenery that shines through the gaps in the trees gives you vitality. Trees colored with autumn leaves tell us of the changing seasons and finally, the sun shining onto the surface of the snow makes the whole area shimmer, and the piercing cold makes you feel the warmth of the hot water even more.






Our Terrace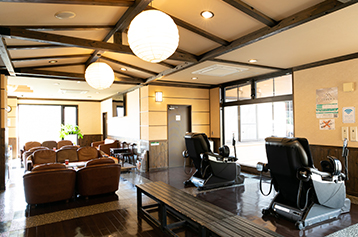 Please freely use the café corner on the second floor as a rest space.
The terrace on the second floor where you can enjoy the calm atmosphere for a peaceful time has the most beautiful view of the garden with seasonal scenes.
Comfortable sofas and massage chairs are also available, so please relax while enjoying sweets after your bath.







Free Wifi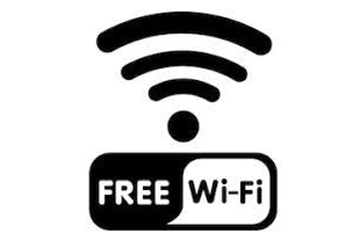 We have free Wifi available throughout the facility. If you would like to use it, please ask a staff member.








Manager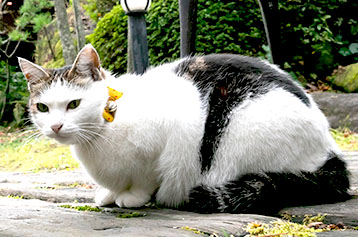 Although she was born as a stray cat in the courtyard, she kept living here and finally became a manager of Sakurayu.
Her main jobs are to patrol the facilities and reception work such as greeting and sending off our guests.
She is working 365 days a year so please come to see her any time.







For memories of Beppu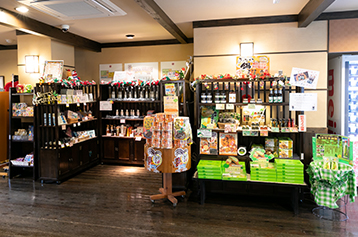 We have a variety of souvenirs at the shop in front of the front desk on the 1st floor. We have prepared not only typical item but also memorable and rare goods that you can bring back to reminisce your time here. These are available only at Sakurayu, so please have a look before leaving.






Cafe menu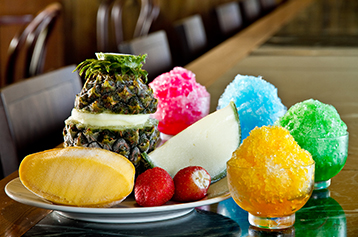 The second-floor cafe offers hot drinks and desserts that can be enjoyed while waiting or after a hot bath.